Everyone Has a Calling - Ours Is Helping You!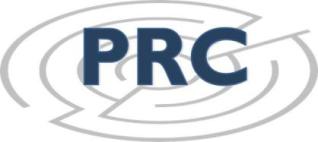 Ask a Question
631-486-4350
631-821-2255
Here's what people are saying . . .
"Thank you...so much. Our Praying in Color event was a HUGE success. Karen is amazing!"
The Called to Teach Online Course was relevant and easy to follow. The instructor gave valuable facilitation as she provided feedback, and shared many resources, as well as provided guidance in response to questions, queries and need for clarification. The instructor's highlighting key areas and re-submitting links each week proved to be an asset. 
Thank you so much for the excellent Church School Teacher Training workshop on Saturday.  You touched on so many issues that concern our congregation.  I especially appreciate your expertise and Godly approach.  We are using what we learned immediately as we pass it on to others at a meeting we are having on Wednesday.  God bless you in all that you do.
I just wanted to thank the Presbytery office for getting the information out on the E-Giving webinar.  I was on the call and found it to be very informative and it sparked some thoughts for Old Whalers'.  Thanks for the work that you do!

"Just attended my first Webinar about Holy Lent and Easter through Children's literature and I am absolutely blown away! I just took a quick look around the other topics they have covered and so far they have one for every topic I have been curious about recently.
Need answers from church finances, to church school, to the word Holy Spirit in twenty languages?  Those are just some of the questions I brought to the folks at PRC over the last year.  And I've been blessed by their time and resources.  But more than all of this ;it is the people-- who not only will find an answer, a resource or a person for your questions—they will also take the time.to just sit and listen.  For a solo pastor's life this is a wonderful gift indeed.   Thank you for being who you are.
Thank you - helpful and well-researched webinar.  It packed a lot into a short time, very efficient, a good use of an hour
This was the very best webinar I have ever attended with any organization - thank you!
Thank you for the wonderful Advent Retreat.  The opportunity for quiet reflection these mini respites from the busyness of life afford is always a rare and much appreciated gift.
The Call to Teach Online Course was good, getting a better understanding why you  do what you do, from planning our activities, knowing the children, setting boundaries for discipline, knowing your bible, knowing your church history, but most important having a personal relationship with God
The Call to Teach Online Course went beyond its title and dealt with content, curriculum, environment, connecting with the wider church community - this made it more interesting and enlightening.
This was my first experience in an online class like this. It was much more interactive than I thought it would be, through the group discussion board. The readings were very helpful and stimulating. Debbie was very responsive to questions and encouraging in her posts. The assignments were easily completed at our convenience. I will definitely do more classes like this in the future. Thank you for offering it!
Our consultants are at the core of what we do. 
Sometimes the hardest thing for a member of a subscribing church to do is remember that they are not alone.  All it takes is an email, a phone call, or a visit.  There is always someone at the Center here to help you! Our team of consultants have expertise in various areas of church work and they will work with any church member in whatever way is most convenient: telephone or online through email or our online meeting software, GoToMeeting or in person. Lately we have even had people text us requests.  If you would you like a consultant to help, give us a call or send us an e-mail.
Workshops, Retreats, Roundtables & Training Requests
In the last year our consultants scheduled or ran on request the following events.
Any member church can ask for an event to be held at their church
Council Retreats, Sunday School Review, Lent Retreat Contemplating the Cross, Advent Retreat Waiting for Light, Leadership Training, Deacon Training, Prayer Shawl Ministry Workshop, Prayer Bead Workshop, Card Ministry Workshop, Praying in Color, Stamp-a-Stack of Cards Monthly,
Called to Teach: Teacher Training
Get to Know the PRC
PRC is a nonprofit, 501 (c) 3, non-denominational, education-based service organization providing consultants, educational webinars, workshops and resources.  Our goal is to provide faith communities time-effective; cost efficient; and results-oriented programs and services.  Although much has changed since the opening in 1984 of the Parish Resource Center (the organization from which Practical Resources for Churches has its roots), one thing has not; the core of this organization is and will remain our professional consultants and their work with churches.
Our Partner Organizations